The case study shows how the Esplanade Resort & Spa Bad Saarow reduced its costs by around 1500 EUR in the first month with SuitePad.


Get an insight into the Green Option

Hotels are environmentally conscious with the Green Option and:
reduce cleaning costs and refinance the SuitePads,
promote the hotel's spa, restaurant, bar, hotel shop or other outlets,
achieve more sales through up-selling.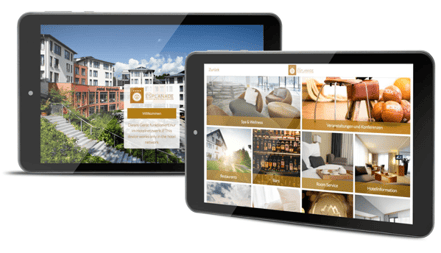 Guests love the Green Option
With the "Green Option" guests with a stay of several days waive the room cleaning for the following day. Read now why guests are excited about the Green Option and how the hotel successfully refinances the SuitePads.